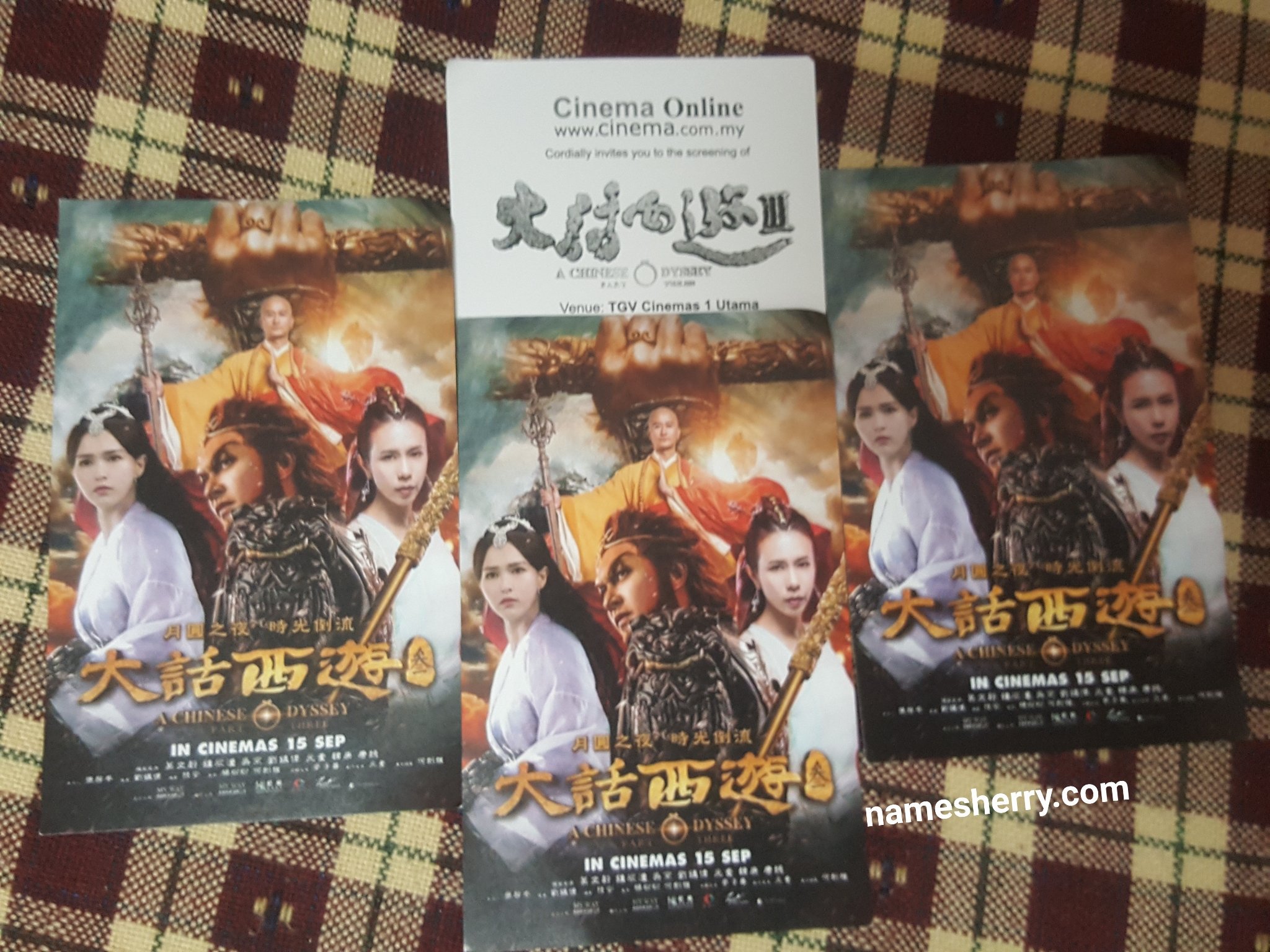 It's a wonderful night yesterday as I get to spend time with loved ones. My dear and me won four passes from CinemaOnline. Thanks to them we get to bring family to watch movie. It's movie at TGV 1 Utama.
The movie rating is PG13, language in movie used Cantonese. Got subtitle of English at bottom to read.
I can never forget the other version of this movie acted by Stephen Chow. He's the best comedian and always be. However in this movie you don't get to see him but you can listen to his voice.
Karen Mok actress pretty and she was acting with Stephen Chow the other version of the movie but not this name of the movie. That movie also has part 1 movie and part 2 movie.
The movie Chinese Odyssey 3 actor Geng Han as the Money King, I no see him in acting before. My first time watched him in this movie.
It's a nice entertainment movie, with comedy and romance. About the story, you'll find it different from other movie. So forget about it yeah just go enjoy this movie. Some friends of mine find this movie boring, but I still find this movie not bad, it's different view as you can find cosplay in the movie.
Laughter is the best medicine.