Shopping... plus more..
Shopping is one of my favorite but there is more than just shopping on this blog. It is not just about where to shop and there is more...
Tuesday, December 16, 2014
Friday, November 21, 2014
My toddler is going to be 4 yr old next year so its time to bring him enroll the suitable kindergarten. A few kindergarten I have checked but not yet the one which I am eyeing on since earlier this year. Yeah price fee hike RM280 to RM330 a month.

Sad to see that happened, I guess where you live does effect. No matter you are rich or poor, as long the location is wealthy, you are being put in the category of high ranking, etc.

I suppose have given chance for kindergarten that my eldest son go before. Sadly twice I go, twice disappointment I get. Seems they don't care of children's attention, they just never stop saying their fee terms. It's all about money?!



Posted by

Sherry
at 6:55 PM
No comments:

Jewelry by S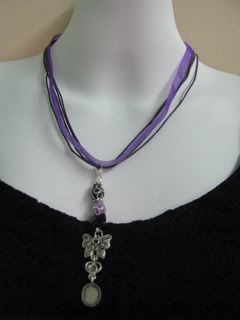 TO see more head to
Jewelry by S
.

Popular Posts
Above is Hamleys Teddy Bear    For more pictures you can check out my shopping blog's post . I have more pictures in instagram ...

Nutox Solar Block SPF45 PA ++ it is 30ml, I purchase this from warehouse sales and it only cost me MYR$15. This product manufacture date is ...

Do you know that Carrefour started parking system in May? You will need to purchase RM30 from carrefour in order to get first three hour par...

I attended an event held by Pigeon , click on the link to read about it. The link you can find info on event I attended at InterContinenta...

It was a fun night with my friend, we enjoy ourselves at the Indulge TGV Grand Opening . Yup there's now luxury cinema in TGV Cinemas....

My kids love Ice Age movies and I know my son can't wait to see the Ice Age Adventure , click on the link to view the price of tickets...

I love bags and find this lovely shopping bag for my loved ones , find where you purchase this bag, click on the link above.

Relieves Ankle and Heel Pain.Yeah you are looking at this, my dear has been complaining terrible ankle and heel pain lucky he purchases thi...

I am a freelance blogger, a mommy of two boys. I get invitation to go events and I select which I find suitable and interest me. So there...

Saya sayang Mama  LEBIH LAGI  Aktiviti-aktiviti menarik menanti anda sekeluarga di Dugrostar Roadshow Kota Bharu Mall, Kelantan, Concour...