Shopping is one of my favorite but there is more than just shopping on this blog. It is not just about where to shop and there is more...
Wednesday, November 17, 2010
Shopping for baby stuff
I am pregnant so soon I need to start shopping for baby stuff. I am not sure if I am going to have baby boy or girl it doesn't matter as long baby is healthy and happy I am happy. On the other hand I am very happy to see my grandmother is blind, she is not able to talk anymore. I got to know this from my dad he visited her three months ago. She has ten children but she is now living in old folk home. My mom is living in nursing home, I hope my dad will let give my mom a second chance.
Jewelry by S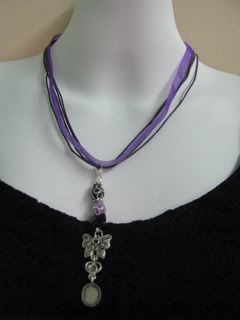 TO see more head to
Jewelry by S
.

Popular Posts
Above is Hamleys Teddy Bear    For more pictures you can check out my shopping blog's post . I have more pictures in instagram ...

Nutox Solar Block SPF45 PA ++ it is 30ml, I purchase this from warehouse sales and it only cost me MYR$15. This product manufacture date is ...

Do you know that Carrefour started parking system in May? You will need to purchase RM30 from carrefour in order to get first three hour par...

It was a fun night with my friend, we enjoy ourselves at the Indulge TGV Grand Opening . Yup there's now luxury cinema in TGV Cinemas....

Relieves Ankle and Heel Pain.Yeah you are looking at this, my dear has been complaining terrible ankle and heel pain lucky he purchases thi...

My friend won the Sunway Pyramid Privilege Card, this month must redeem so we will see when we are going there to redeem.

Solutions plus Refined White is spot-removing essence, this product is new for me. I purchase from Avon. This product help to lighten pigme...

After going for the London Weight Management the three hours of slimming , you can click on the link to read detail. Now I have got the Lo...

Do you know that Super Save is now in First Subang Mall. The parking in First Subang Mall is quite costly, so it's better you have a qu...